Retrospec

Palisade Rotomolded Cooler - 45qt - Dune
DEMO an Ebike at our store today!
Description
| | |
| --- | --- |
| Brand | Retrospec |
| Material | Plastic |
| Color | Dune |
| Item Weight | 24 Pounds |
| Insulation Material | Polyurethane Foam |
| Capacity | 12 Ounces |
| Duration | 6 days |
---
About this item
PALISADE ROTOMOLDED COOLER: Haul your drinks and snacks and keep them cool the entire time. This durable and insulated cooler is ready to roll wherever your adventure takes you and the crew – from the beach to the trails, to the mountains, and beyond.

PREMIUM INSULATION: Long-lasting insulation pressure-injected commercial-grade polyurethane foam in the walls and a commercial-grade lid seal ensure everything stays cold during your day or weekend trip (up to 6 days). The super tough rotomolded construction is built for any adventure, big or small!

FITS ALL THE ESSENTIALS: The 45qt Palisade Rotomolded Cooler effortlessly fits 46 12oz cans of soda, sparkling water, or other refreshments. The large interior is wine bottle friendly, fitting most long-neck bottles.

BASKET & DIVIDER: The cooler includes a dry goods basket and divider! Store dry goods in the basket and organize your snacks with the divider-doubles as a cutting board.

EASY TO USE FEATURES: The quick-flip flush-mount latches have finger-grab openings to provide quick and easy access to your drinks and snacks. The double-corner lock-ready lid protects your snacks from bears and doubles as a bottle opener! Not to mention the no-slip rubber feet, tie-down slots, and full-size quick drain plug for fast hassle-free pack-up.
Your adventures just got cooler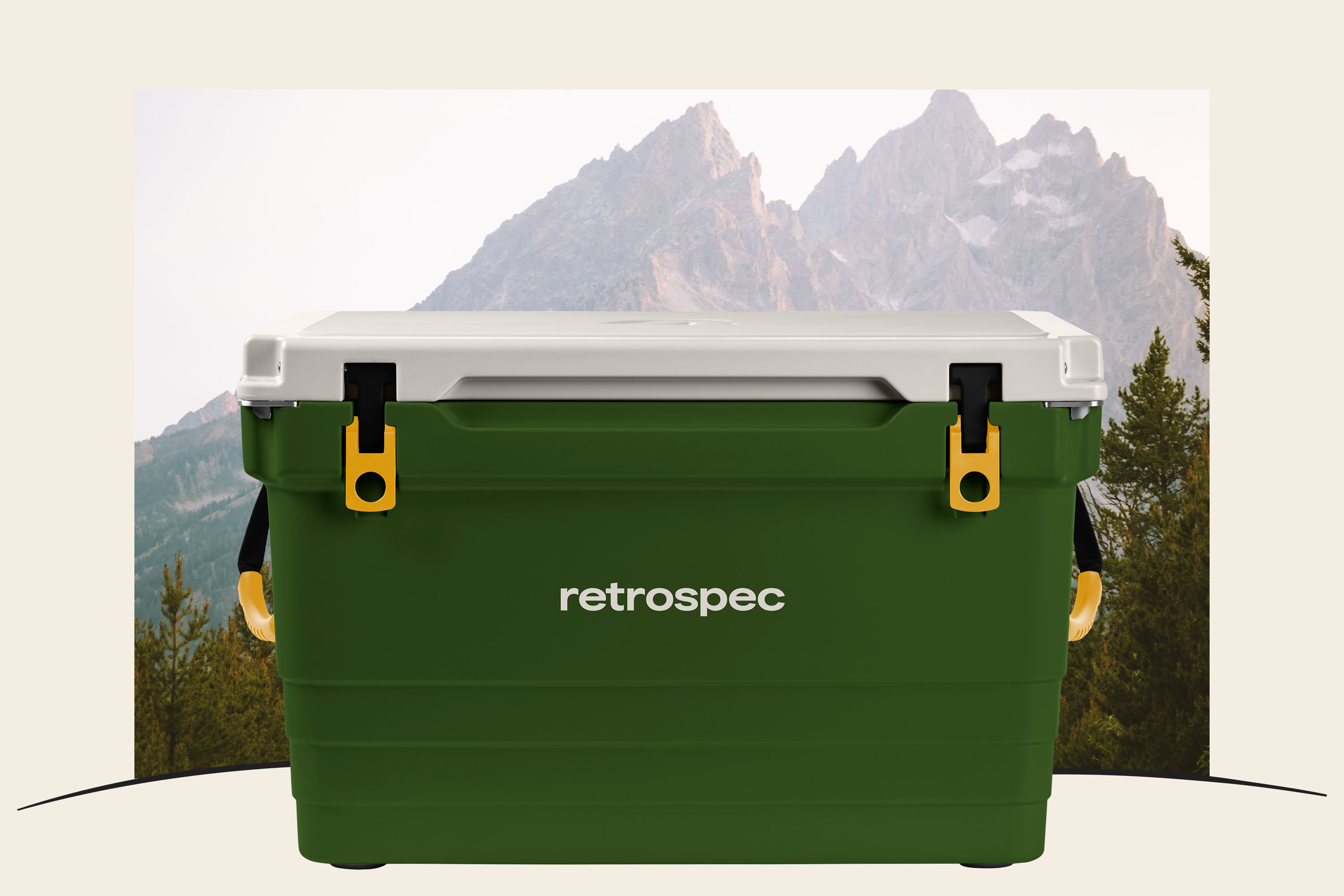 Get to know your cooler
Wine Bottle Friendly
Fits most long-neck bottles and 48/80 cans
Rotomolded Construction
Super-tough
Pressure-Injected PU Foam
Stays cold for 8 days
Basket and Divider
Separate dry goods
Built-In Bottle Openers
Double as lock holes
Double Carry Handles
For 2 people to carry