Serfas

COMBO LIGHT USM-600/UTM-60
DEMO an Ebike at our store today!
Description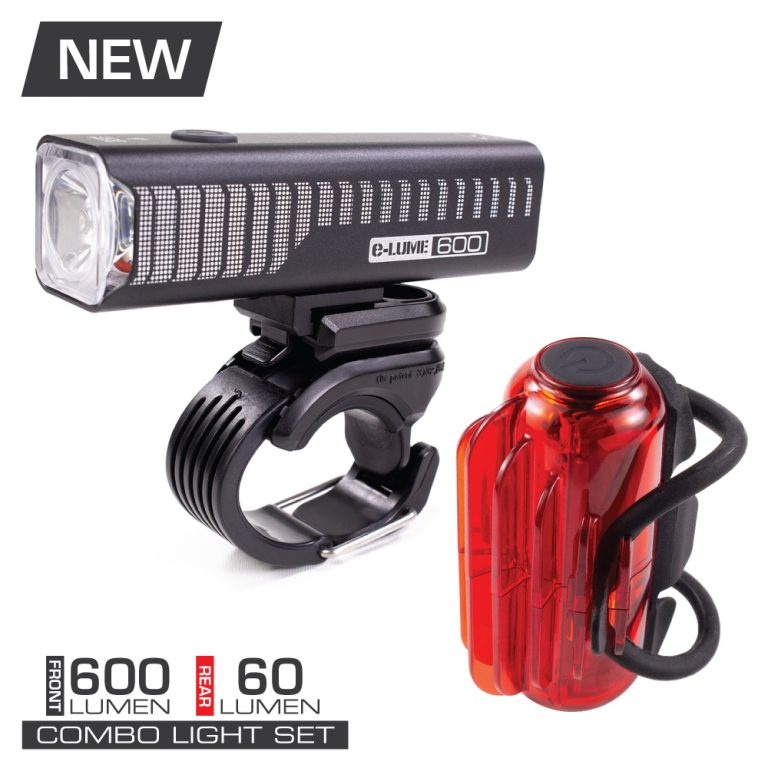 USM-600 E-Lume 600 Lumen Headlight
All-In-One Design
Extruded Aluminum Body
Press and Hold Button Lock
Daytime Flash Mode
Up To 90 Hours Runtime
Integrated USB Rechargeable Li-Ion Battery
Backlit Button Indicates Charge Status and Low Battery
Handlebar Bracket
USB Charging Cable
UTM-60 Cosmo 60 Lumen Tail Light
270 Degree High Visibility Design
Highly Adjustable Mounting System
Daytime Flash Mode
5 Modes: 2 Solid / 3 Flash
Micro USB Rechargeable
DESCRIPTION
Limited Lifetime Warranty
Serfas® warrants to the original purchaser that the product is free of defects in material, construction, and/or workmanship for the lifetime of the product.

Serfas® batteries are covered by a 1 year warranty from the original date of purchase.
USM-600 E-Lume 600 Lumen Headlight
Features:
All-In-One Design
Extruded Aluminum Body
Press and Hold Button Lock
Daytime Flash Mode
Up To 90 Hours Runtime
Integrated USB Rechargeable Li-Ion Battery
Backlit Button Indicates Charge Status and Low Battery
Handlebar Bracket
USB Charging Cable
Specs:
Solid Mode:

Overdrive – 600 Lumen / 2.5 hrs
High – 300 Lumen / 6 hrs
Medium – 150 Lumen / 12.5 hrs
Low – 75 Lumen / 22 hrs

Flash Mode:

Daytime Flash – 600 Lumen / 75 hrs
Low Flash – 100 Lumen / 90 hrs
Weight : 170g w/ Bracket
Battery: 1-Cell Li-Ion
Charge Time: 4 hrs To Full At 700mA Using USB Wall Charger
Color: Black
---
UTM-60 Cosmo 60 Lumen Tail Light
Features:
60 Lumen Max Output
Micro LED Chip
Finned Lens Design Provides 270 Degree Visibility
Blue LED Charge Indicator
Daytime Flash Mode
Up To 22 Hours Runtime
Micro USB Rechargeable
Specs:
Solid Modes:

High – 30 Lumens / 1.5 hrs
Low – 6 Lumens / 5.5 hrs

Flash Modes:

Daytime Flash – 60 Lumens / 22 hrs
High Flash – 30 Lumens / 14.5 hrs
Low Flash – 6 Lumens / 22 hrs

Weight: 26 Grams w/ Bracket
Size:
Overall Height – 56.3mm (2.22″)
Main Cylindrical Body Width – 21.7mm (0.86″)
Widest Fin Width – 32.3mm (1.27″)
Charge Time: 2 hrs Using 500mA USB Wall Charger
Product Package Contents:

(1) UTM-60 Cosmo 60 Lumen Tail Light
(1) Micro USB Charging Cable
(3 Sizes) Rubber Mounting Inserts
(3 Sizes) Rubber O-Ring Mounting Straps